History of Seisen University
History of Seisen University
Seisen University traces its roots back to 1935, when Seisen-ryo Gakuen school was founded in Azabu Tokyo by the religious congregation of the Handmaids of the Sacred Heart of Jesus for the purpose of providing higher education for girls. This congregation of sisters was originally founded by Rafaela Maria Porras, who was born in Spain in the middle of the 19th century, and who dedicated her life to serving needy people and promoting women's education. Thus the University has had strong Spanish ties since its founding.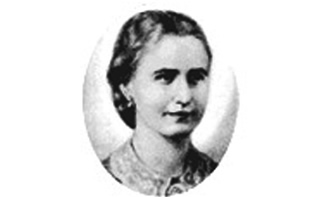 In 1950 the university was formally established as a Catholic college for women, comprised of two departments: English Literature and Japanese Literature. The University continued to expand and added the Department of Spanish Language and Literature in 1961, as well as the Department of Christian Cultural Studies in 1963, which later became the Department of Cultural History. To meet the challenges of the 21st century, the Department of Global Citizenship Studies was established in 2001, offering a uniquely interdisciplinary area of studies focusing particularly on issues of international cooperation, assistance and peace.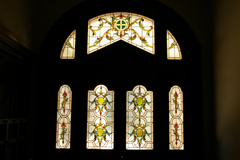 Seisen University has established a solid position in providing higher education for women in Japan. It now has five departments for undergraduates, as well as the Graduate School of Humanities, providing master's and doctoral programs. It also has three research institutes; for cultural studies, Christian culture, and language education. Because of its relatively small size, Seisen University offers students a personal and at-home ambiance, which helps students grow with independent minds and love for others. Every year, it produces close to 500 graduates who wish to actively contribute to our society, seeking professions in such sectors as government, education, and business, as well as NPOs and other civil society organizations.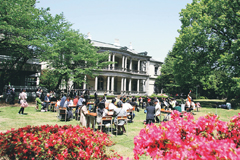 In 2010 Seisen celebrated its 60th anniversary. Its original mission to serve society, especially its needy people, has remained solid and was well exemplified by its response to the events following the great earthquake and tsunami of March 11, 2011. Seisen was quick in offering helping hands to many people, both on-campus as well as off-campus, who had no means to return home. More than 500 people, including travelers from overseas, were accommodated at our campus and were offered food, blankets and shelter.
Seisen believes in the importance of life-long education. Accordingly, it has sponsored Rafaela Academy, a night and weekend school, for the adults in the surrounding community. The Academy offers classes in a wide range of subjects, and has attracted more than 2000 people every year.
Seisen also believes in the continuing importance of liberal arts education. We believe that today, living in the midst of an increasingly specialized world, there is also a strong need for women who have a broad understanding of the various fields of knowledge, who have a wide understanding of international problems, cultures and beliefs, who have strong language and communication skills, and who have a positive attitude to contributing to world cooperation and peace.